Solution Description
Social Safety Signage is developed to create a safer environment once the COVID-19 pandemic comes to an end. In the era after the pandemic, terms such as social distancing, occupancy and capacity restrictions will be more important than ever. Companies need to keep the restrictions their country is taking in mind. They need to adapt to new conditions and ensure a trustworthy environment. The combination of Hikvision and PADS4 allows you to create this trustworthy environment. With Hikvision's cameras, companies can not only keep an eye on temperatures of people on their premises, they can also measure distances between people to make sure people keep enough distance. With PADS4 as a digital signage platform, that information can be transformed into relevant and understandable signage. Once Hikvision cameras detect any breaches in the set rules and regulations, PADS4 displays warning messages and the appropriate steps to follow next. This collaboration creates a safer environment.
Show More
User Benefits
Easily distribute information and updates

Use of technologies to ensure safety

Prevent more infections from happening

Create a trustworthy environment
Key Features
Inform: use PADS4 digital signage platform to inform employees, customers, or visitors on the measures you are taking and keep everyone safe.

Prevent: optimize the public or office space to prevent exposing employees, customers or visitors to unnecessary risks to ensure safety.

Detect: use cameras to measure elevated skin temperatures, face mask usage and distances between people to detect any abnormalities.

React: once any abnormalities are detected, react to them efficiently, inform the correct people and take appropriate action and steps.
Solution Architecture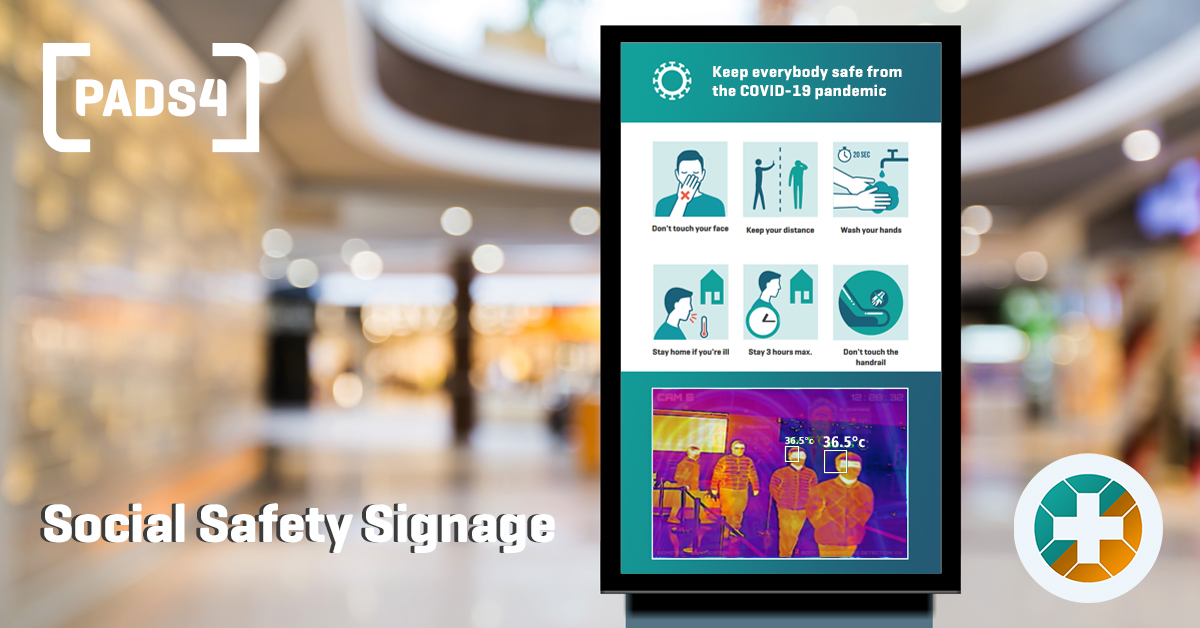 Reference Links
Solution Resources
Technical Details
Partner Product Name: PADS4 - Signage Software
Supported Firmware of Partner Products: -
Supported Hikvision Product Models: -
Integration Protocol: Others
Availability
Regions: Europe, Africa, North America, Middle East & North Africa, Oceania, Latin America, Asia
Languages: English
About NDS
NDS developed their first digital signage solution in 1994. Their focus on data-driven solutions enabled them to stand out, with them turning data into dynamic display communication. As one of the leading digital signage software platforms, they offer flexible and scalable solution.