Solution Description
Unlike some VMS products that only support ONVIF, Camtrace VMS integrates natively with Hikvision systems so that it can support the deepest level of integration. This enables Camtrace VMS to manage a large number of video streams, camera PTZ, recording, playback, motion or AI alarm management as well as advanced metadata from Hikvision cameras and sensors. This unique technology allows Hikvision cameras to be completely isolated from the network from which they are operated and so dramatically reinforces camera network security. It is also a highly economical way of unifying third party systems such as access control, cash registers integration, ANPR, or general commercial security.
Show More
User Benefits
Video Analytics algorithms: multi zone, smart learning, motion detection

ANPR integration for car parks, gate control or motorways. Searchable database in realtime

Advanced Search with thumbnail images

Adjacent Camera displays for quick & easy navigation

POS integration for transaction recording with video overlay
Key Features
All software tools are provided to customise and deploy powerful video appliance server. Maintainable by non specialists

Integrates daily operational, deployment & maintenance tools: OS, database, web tools and 64bit multithreaded video engine

Windows, Mac, Linux clients as well as Android & iOS apps

Hardware decompression for exceptional performance and display stability

Lifetime licenses, programmed durability, drastically reduced total cost of ownership
Solution Architecture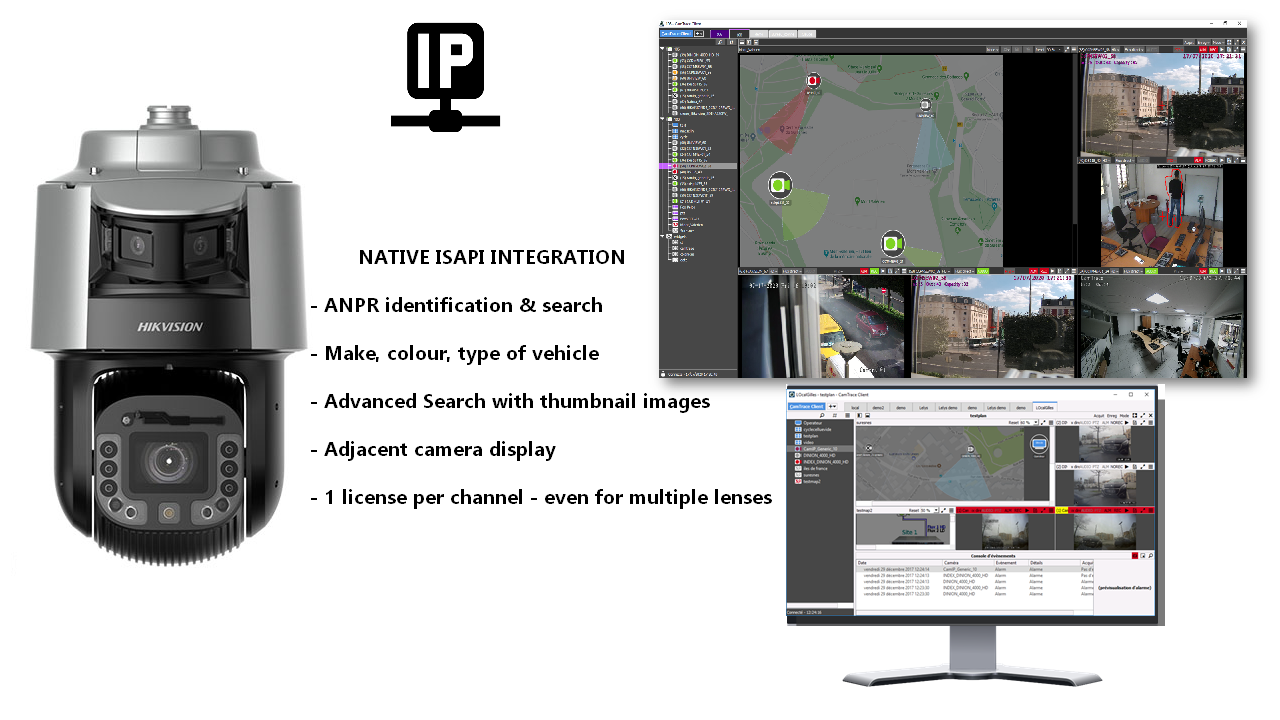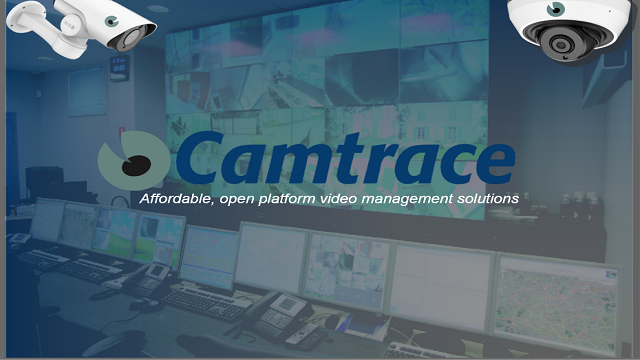 Reference Links
Free Trial Version Link
Solution Resources
How It Works
Technical Details
Partner Product Name: Camtrace Sirion 16
Supported Firmware of Partner Products: -
Supported Hikvision Product Models: All ISAPI supported systems : special integration for TandemVu camera to manage metadata and multiple streams
Integration Protocol: ISAPI, ONVIF
Availability
Regions: Asia, Europe, Latin America, Middle East & North Africa
Languages: English, French, Italian, German, Spanish
About Camtrace SAS
Camtrace SAS is specialized in the design of video surveillance systems intended to be integrated with the information and communication technologies set up by companies. A Linux VMS allowing to manage several hundreds of cameras.