Solution Description
This software package is deployed for site security management alongside ACIE access control systems. It uses the concept digital twin for the physical devices that are deployed on site and provides a real time overview of the security systems and any events and incidents that take place.
User Benefits
Simple and easy to use

Assignable user access rights for operators

Provides business intelligence and statistics based on activity
Key Features
Cusomisable graphic user interface with multiple windows

Scalable client stations and redundant server

Click on the dynamic icons to navigate or see current status for a device

Event, alarm and incident management for all connected devices

Integrates with Hikvision systems using the ISAPI protocol for maximum compatibility
Solution Architecture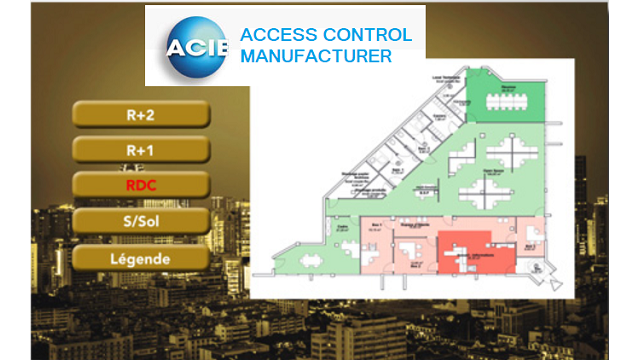 Reference Links
Solution Resources
Technical Details
Partner Product Name: AC Manager
Supported Firmware of Partner Products: -
Supported Hikvision Product Models: We integrate with Hikvision using the ISAPI protocol which gives us full integration with the Hikvision range of products
Integration Protocol: ISAPI
Availability
Regions: Europe, Middle East & North Africa
Languages: English, French, Spanish, Portuguese
About ACIE
Fabriquant de systèmes de contrôles d'accès depuis plus de 25 ans. Nous sommes ISO9001 depuis 6ans et travaillons en BtoB. Basé au pays basque français à Hendaye, le bureau d'étude ainsi que la fabrication est basé à Irun en Espagne.