Integrating Sentinel ARC through Hikvision's Hik-ProConnect Cloud
Easily connect, view and control all your Hikvision cameras and NVRs in Sentinel via the Hik-ProConnect cloud.
Solution Type:
ARC (Alarm Receiving Center)
Targeted Industries:
Retail | Logistics | Healthcare | Energy & Mining | Commercial | Banking & Finance | Manufacturing & Industrial | Public Transportation
This solution is supported by 3rd party

Solution Description
Sentinel provides all the services needed to help alarm and video monitoring service providers on a single platform. Sentinel comes with a wide range of tailor-made features for system providers, such as mobile interfaces, configurable alarms screens, an automatic alarm dispatch, graphical performance dashboard, automatic report generation, and automated billing. With Hik-ProConnect, systems integrators can easily enroll compatible Hikvision devices into the Sentinel system, providing transparency and control for alarm and video monitoring service providers. Device enrollment is a simple, 3-step process (of which the two first steps are usually completed beforehand). Once enrolled, alarm center operators can view the live feed and playback video, receive alarms/events, and control PTZ cameras. Alarms can be processed in the Sentinel alarm engine, allowing the operator to set up bespoke events to actions.
User Benefits
No compromising network security – No port forwarding; no need to set up VPN tunnels

Easy network setup – if any at all – at customer site – Only a serial number is required, no password, username, IP addresses, etc.

Simple enrolment process with three steps – End-customers (HikConnect), select and authorize ARC (Installer), ARC enrolment (Installer via serial number)

Efficient visual alarm verification

Instant compatibility of all Hik-ProConnect-compatible Hikvision products in the Sentinel software
Key Features
All required functionality is available in Sentinel. View live feeds and play back video directly, receive events, and control PTZ cameras directly from within the Sentinel interface.

Installation is quick and easy with Sentinel. Vendors can easily choose and assign rights to Sentinel from the list or in the Hik-ProConnect system.

All Hik-ProConnect-compatible devices are supported by Sentinel, and device features are automatically inherited for further processing.
Solution Architecture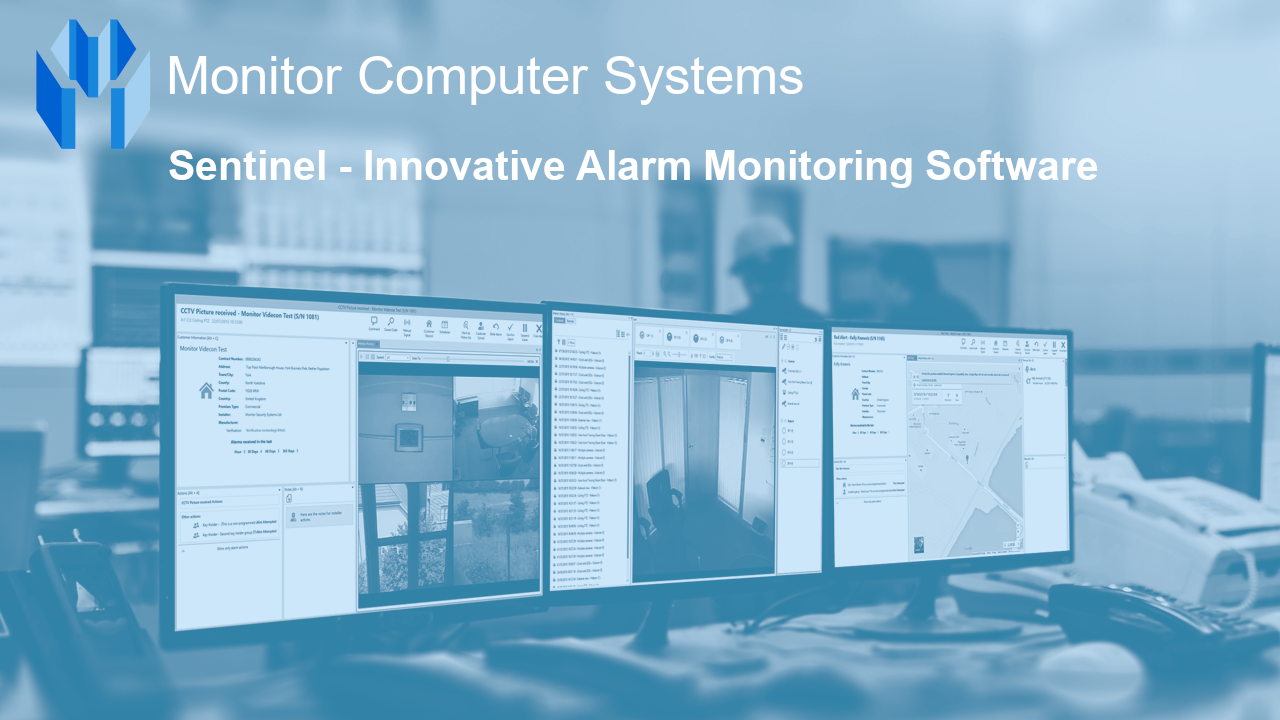 Hikvision Product Compatibility

Encoder

Thermal Camera

DVR

NVR

Alarm

PTZ

IPC
Technical Details
Supported Hikvision product models: All Hik-ProConnect-compatible Hikvision products
Integration Protocol: HikProConnectOpenAPI
Availability
Regions: Europe
Languages: English
About Monitor Computer Systems Ltd.
Monitor Computer Systems Ltd. has been a premier supplier of alarm monitoring systems to the UK and abroad since its founding in 1984. Our customers include major security companies, local authorities, telecoms companies, financial institutions.