Solution Description
The ALTAROAD platform is completed by a mobile and dynamic weighing system that we supply, TopTrack. Coupled with a camera, our solution optimises delivery loads, saves time, costs and personnel.
Show More
User Benefits
Account management and monitoring dashboards by type of waste or recycling material, transporter name, waste treatment facility…

Automatic generation of waste tracking notes with the correct vehicle mass

A compact and mobile weighing system - easily and rapidly deployable

Optimising truck loads can save between 5 and 10% on transport costs

Directly connected to the ALTAROAD platform
Key Features
Detection of the vehicle and its load while in movement

Weighing system at the entry or exit of your site

Hikvision ANPR camera integration for license plate and vehicle information into our software

Prevents underloads and ensure optimal loading of the vehicles

Prevents dangerous and illegal overloads
Solution Architecture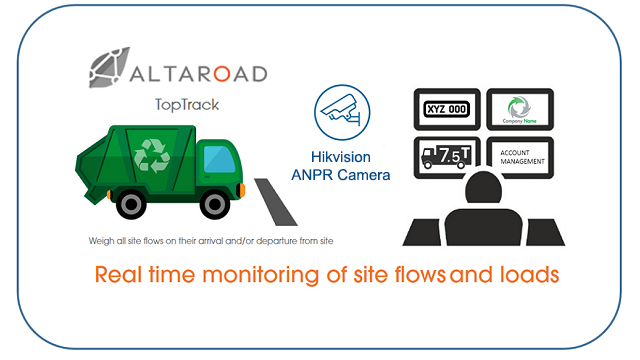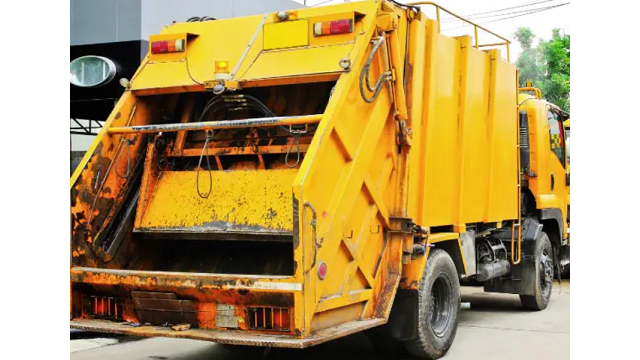 Reference Links
How It Works
Technical Details
Partner Product Name: ALTAROAD TopTrack
Supported Firmware of Partner Products: All versions
Supported Hikvision Product Models: ANPR Camera (iDS-2CD7A46G0/P-IZHSY(2.8-12mm)(C))
Integration Protocol: ISAPI
Availability
Regions: Europe, Latin America, Middle East & North Africa, North America, Oceania, Africa
Languages: English, French
About ALTAROAD
ALTAROAD designs and operates a range of very innovatives solutions to "listen" to the road to provide very efficient tools for road and transportation users(construction, airports, logistics, cities, ports, infrastructures...).