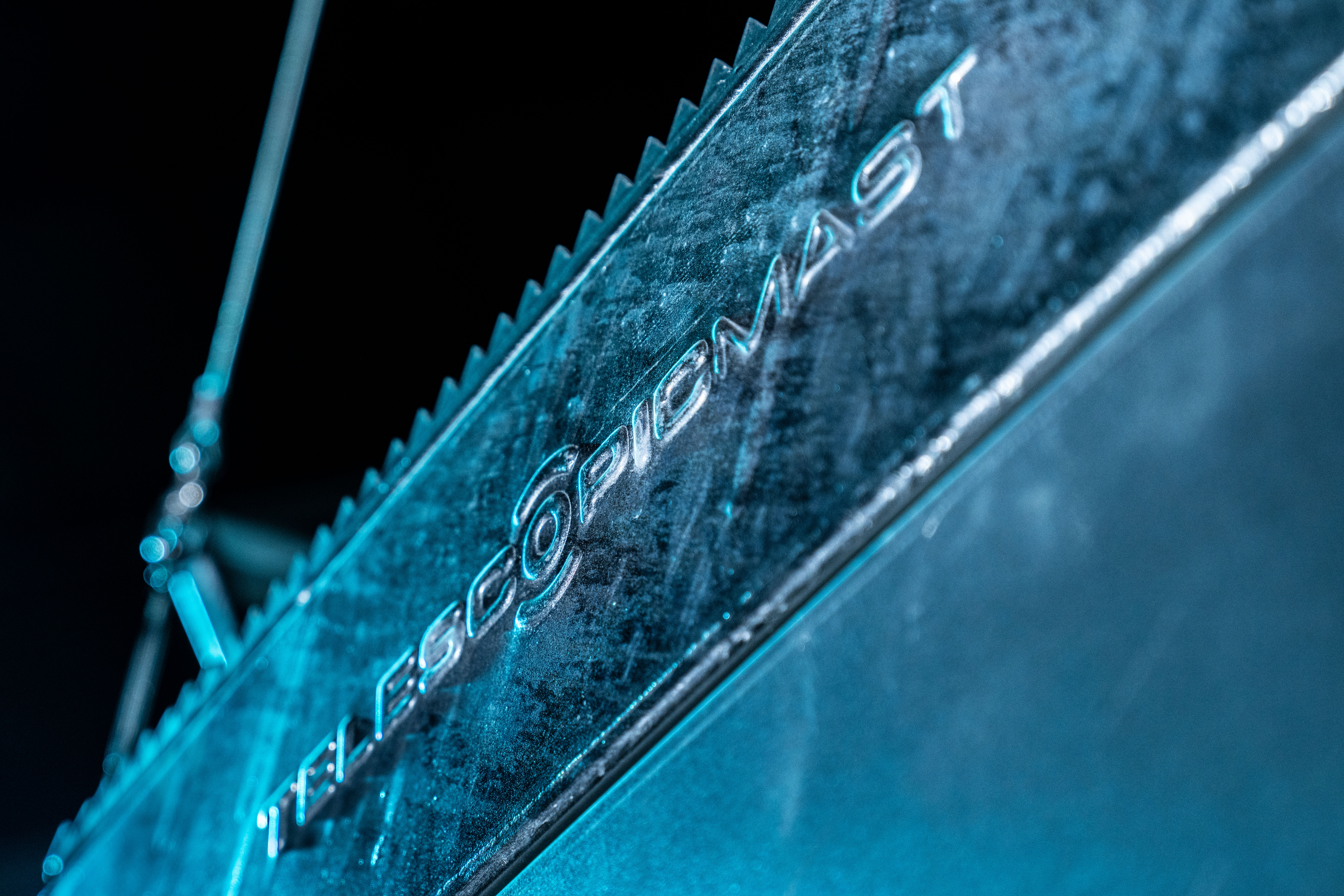 Solution Description
Mobile Security Boxes are used for the protection of unmanned sites and temporary installations The Mobile Security Box has a built-in, six-meter extendable mast with a mast top pre-fitted with a dual bracket for cameras. Four steel cables to the masthead reduce camera vibration which causes false alarms. The Mobile Security Box is easy to transport and to brand with your personalized message on all four sides of the 2 m x 1 m panels, making this a highly visible way to promote your company.
Show More
User Benefits
Improving safety and reducing theft

Costs savings of 60% over manned guarding costs

Very visable company branding on your security box on site.

Further reducing costs as it can be installed and deployed by a single person on site

Designed for easy installation, e.g., a pre-fitted mast top with a dual bracket for cameras
Key Features
#Stable# Reducing vibration and false alarms with the steel cables to the masthead

#Vandal resistant# Vandal resistant with its 100% galvanised steel construction and two lockable top covers that protect the electronic equipment inside

#Quality# Both ISO and CE (awared by TÜV Rheinland) certification

#Easy to transport# Heavy duty forklift slots and mounting points, making it easy for transportation and on -site deployment.

#Branding# Easy to brand with your personalised message on all four sides of the 2 m x 1 m panels, making this a highly visible way to promote your solution
Solution Architecture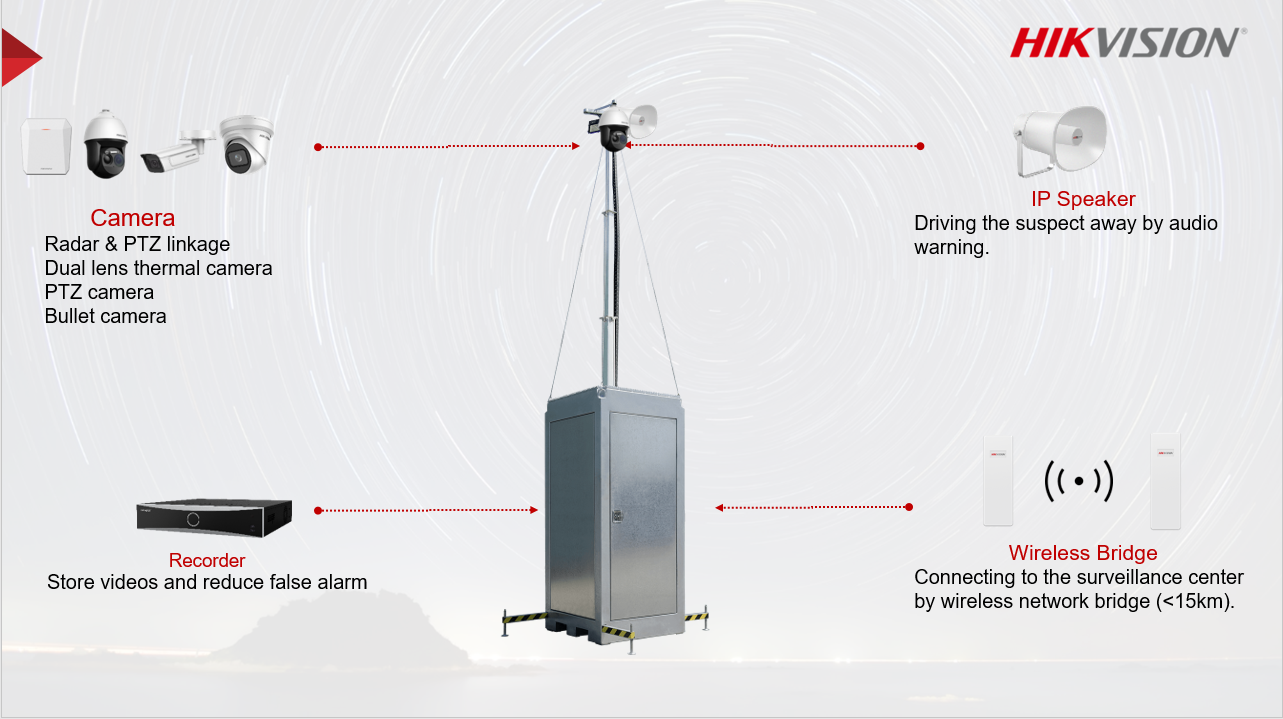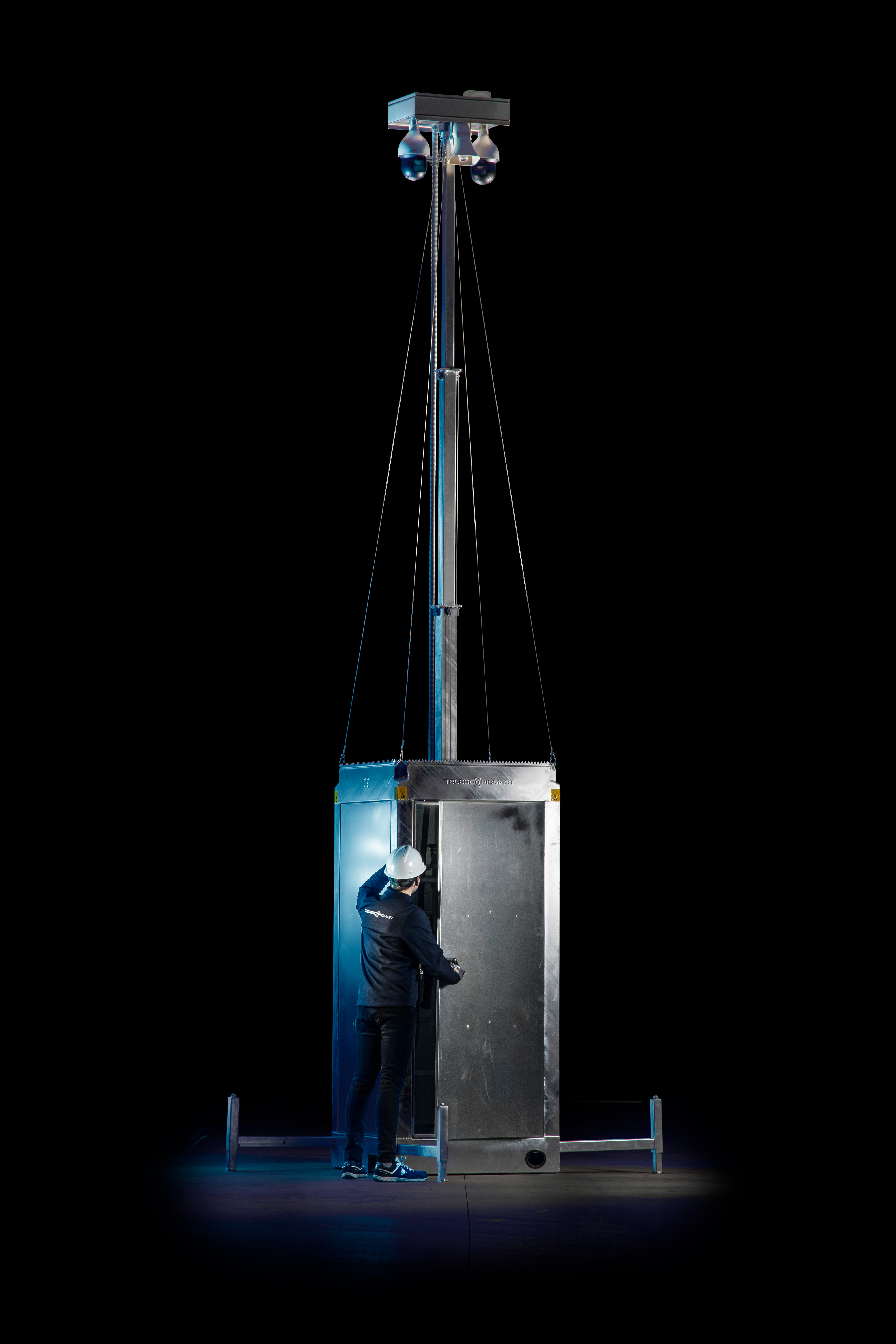 Reference Links
Solution Resources
Technical Details
Partner Product Name: MSB6-Premium
Supported Firmware of Partner Products: All versions
Supported Hikvision Product Models: all versions of Hikvision CCTV cameras
Integration Protocol: Others
Availability
Regions: Africa, Europe, Latin America, Middle East & North Africa, North America, Oceania
Languages: English, French, Italian, German, Polish, Spanish, Dutch, Portuguese
About TelescopicMast BV
TelescopicMast is a manufacturer and supplier that is dedicated to developing and producing steel masts. We have built a quality product line of different masts which have a proven track record and have been successfully applied in a variety of applications. All of our security masts received the CE TÜV-Rheinland certification. TelescopicMast has a broad range of customers amongst many sectors. We supply to security installers, military, fire brigades, border control, construction companies and events companies.